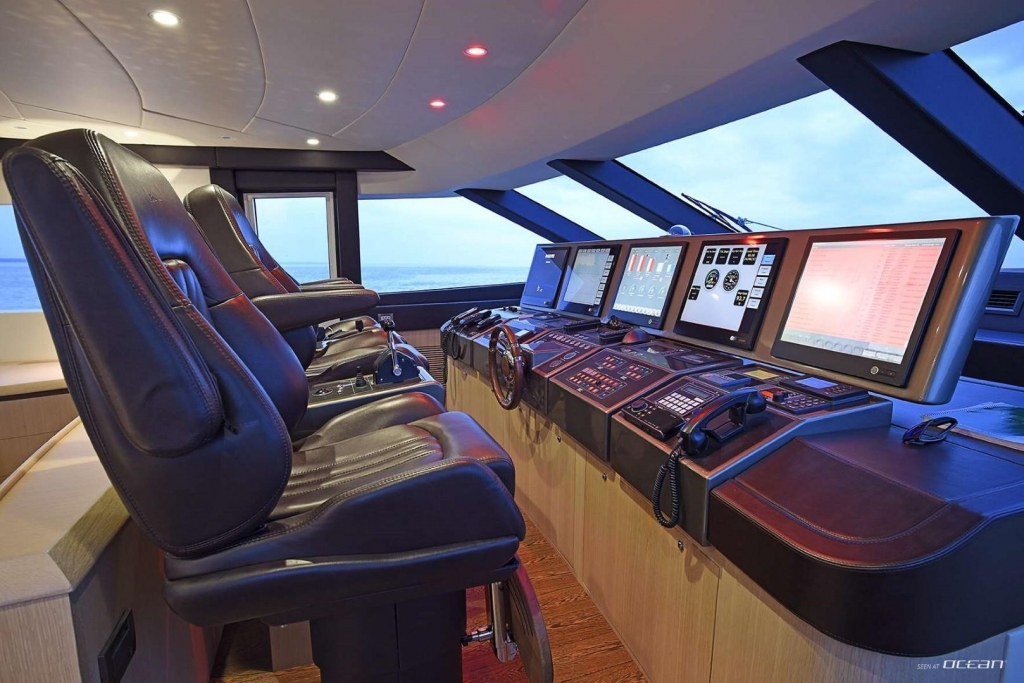 Miami USA  – Electrical panel Refitting and Automation on an AB92 (2008) Luxrty Yatch "Silver Mama"
.
Year of Execution: 2016
Location:

MIAMI 

(USA)
Customer: Silver Mama
Description: Our scope of work consist in the redesign of the entire automation ,new graphics, new computer work, new light automation, and new lighting system.in the details we did:
– Electrical project and Panels refitting.
– New Software on the 5 screens.
– New automation design.
– New lightning control system for RGBW lights on the boat name and walk-around.
– New computer on the boat.
– Remote Control and Assistance System.
– Project Managment project and Panels realizations win CE Marks.
– Installation and Commissioning on Site.