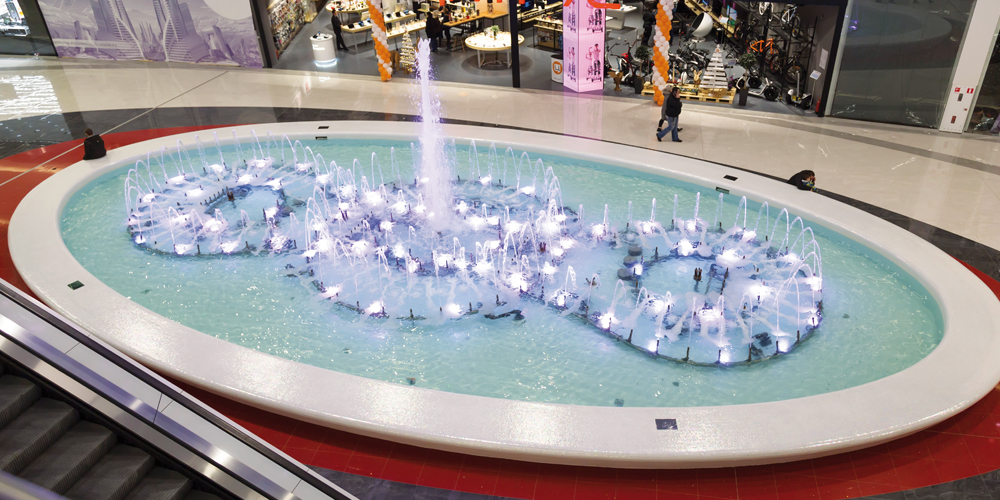 In 2016, Ukraine's largest shopping center with a modern and captivating design was inaugurated: Lavina Mall. Inside, a 20-meter musical and dancing fountain was installed. The sinuous oval shape of the pool, amazes the visitors of the shopping center that remain enchanted by the shapes of water and colors.
Year of Execution: 2016
Location: Kiev (Ukraine)
Customer:Alpina Fontane
Description: Our work consiste in the project and realizations of all the Electric and Electronic Panels. We implement also the Software Logic in The PLC and the programming games features. The Fountain has an absorption of over 100KWp. in the detail we supply and materials and services as we report:
– Electrical project and Panels realizations win CE Marks.
– Movement, and driver supply and programming.
– Fountain SCADA Software for supervision and  alarm alert (By Email and SMS).
– Remote Control and Assistance System.
– Project Managment project and Panels realizations win CE Marks.
– Installation and Commissioning on Site.